Template:Studio album
B10 is the fan name for Britney's tenth studio album. Not much is known about this album yet.
Background
In November 2016, during an interview with Las Vegas Blog, Spears confirmed she had already begun work on her next album, stating: "I'm not sure what I want the next album to sound like. [...] I just know that I'm excited to get into the studio again and actually have already been back recording."
In 2017, Grammy-nominated producer RoccStar, teased an unknown hip-hop demo track for B10 in the studio. captioning it "La Britney Spears". It's likely it's been submitted for the album but little is known of this song and its song title.
In January 2018, Justin Tranter who had previously worked with Spears on her previous album Glory had told Billboard that this album is full of bops.
Danja (Producer of "Gimme More", "Break The Ice" and "Get Naked (I Got A Plan)") is working on B10 with apparent confirmation on twitter by unveiling 4 titles of B10 songs. They're yet to be submitted.
Justin Tranter is no longer involved in the production and the "bops" Britney recorded during the 2017-18 period were scrapped.
As of November 2019, Spears is requesting alternatives for the production team to work on B10 in the future.
On February 4, 2021, Danja previewed the demo "Welcome To The Jungle" on Instagram live without label consent which suggests that the song won't appear on B10 as Danja and Justin Tranter are no longer attached to the production team.
Possible Songs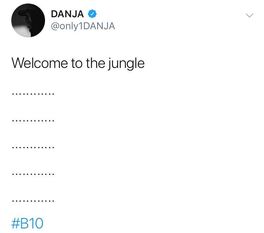 There's no confirmed songs as of yet for the album. In 2018, one song was listed with Spears as a performer registered on BMI, one song from Stephwong Music and three songs from ASCAP. These are presumed to be written for her for B10.
Lightness: Written by Reginald "Reggie" Peters.
In 2020, These song titles were confirmed by Danja. It's unknown whether they're just concept demos he's submitted for B10 and if Spears recorded all of them.
Welcome To The Jungle
Demonstrate
F**k What You Know
Marilyn Monroe
Altogether Danja worked on eight songs for Spears. The other 4 titles are yet to be revealed.